Labyrinth of Ruin Box Organizer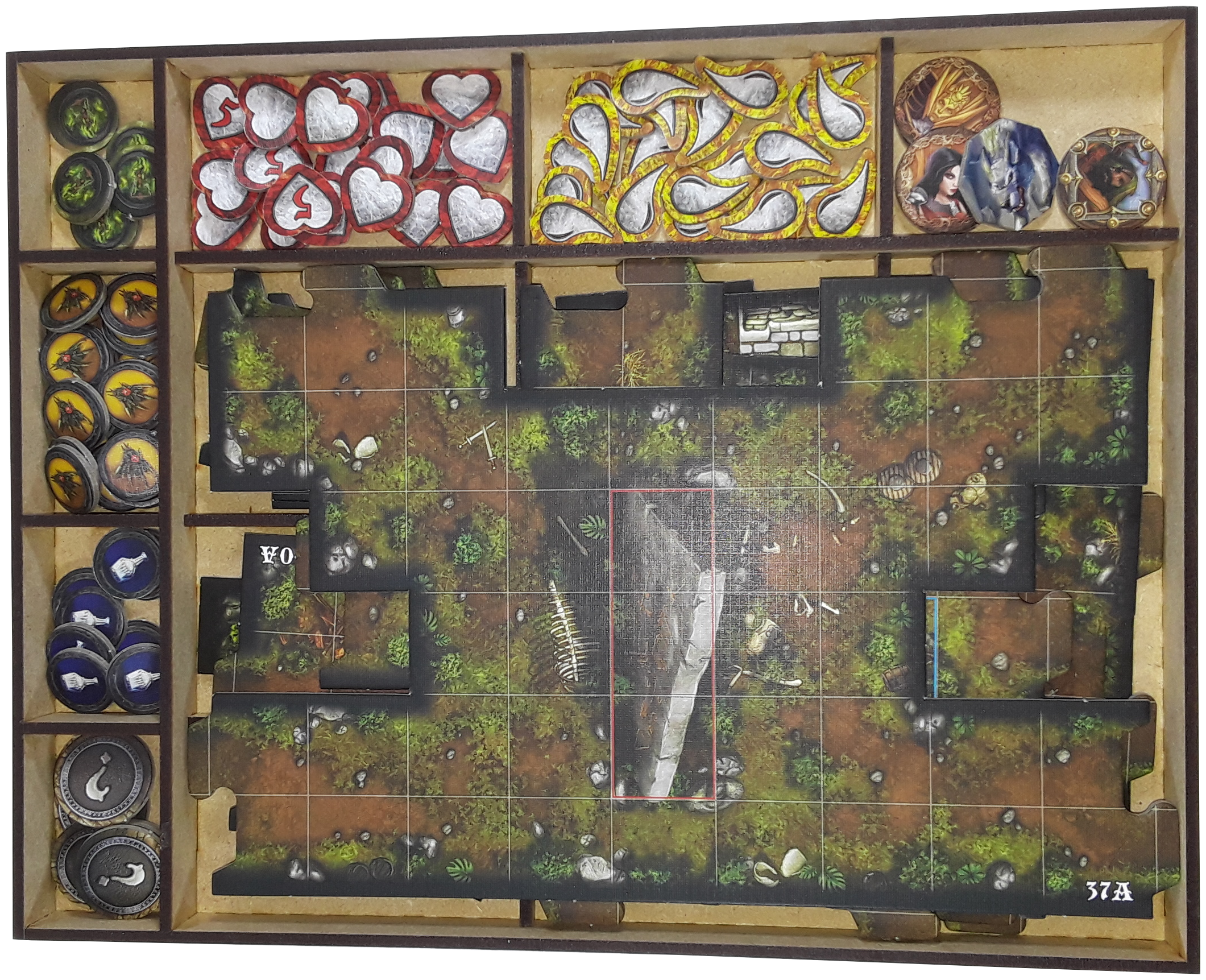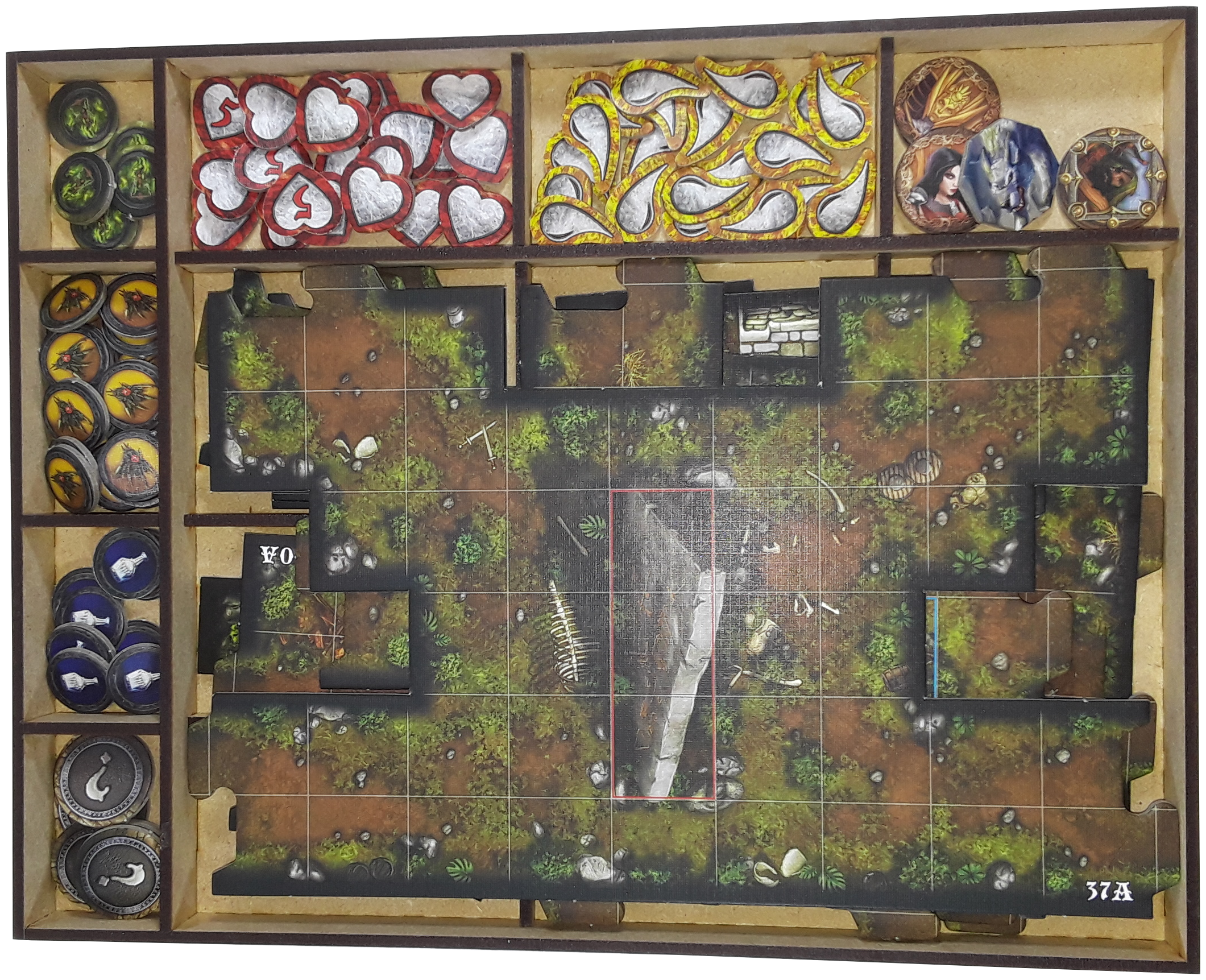 Labyrinth of Ruin Box Organizer
Organization and storage system for Fantasy Flight's Descent: Journeys in the Dark (2nd Edition) - Labyrinth of Ruin large box expansion, designed to fit inside the original game box. Stores and organizes all game components from the boxed set and the 4 associated lieutenant blister packs - Raythen, Serena, Ariad, and Queen Ariad. Card organizers fit sleeved cards. Tile trays keep game tiles separated by size, for easy reference.
Does not include any game components. Game pieces are copyright Fantasy Flight Games and are used for illustration purposes only.
Product is cut to order. Please allow up to 3 weeks for processing.